Research, development and innovation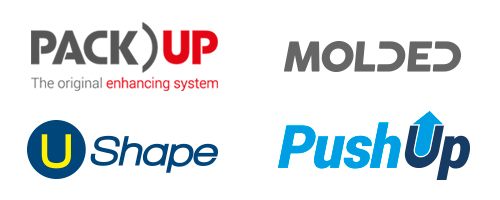 ES Collection was founded in 2006 in Barcelona, dedicating itself to the design, manufacturing and sale of men's swimwear. Months after first opening, and on the back of the success achieved in Spain, the expansion began into other European countries followed by other continents. Given the success in sales of swimwear, the company decided to start the design and manufacturing of underwear, athletic wear, street wear and accessories for men. After 10 years in the highly competitive sector of the fashion industry, ES Collection opened its path and positioned itself as a brand which stands for quality and innovation, present today in more than 25 countries.
It's an innovative brand in its sector, something which has allowed it to differentiate itself and stand out when comparing itself to the rest of male labels. ES Collection has invested in these 10 years and continues to invest in quality and innovation of its garments as a fundamental part of its strategy.
The brand was leading after inventing and patenting the "pack-up" in male swimwear, a preshaped foam cup which helps to improve aesthetics and provides an instant increased volume of the male attributes, not allowing for strange marks on the front of the swimsuit. ES Collection also introduced the solar tattoo, a semi transparent fabric which allows solar rays to penetrate through the garment and leave fun shapes on the skin, also patented by the brand. Finally, the label included various technical developments within its lines of lingerie and swimwear, such as "Dimensions" (three front groin capacities for each underwear size), the pack-up and back-up (the same concept as the female wonder bra, enabling the male attributes and back-side) and the "U-Shape" (a groin holding brief sewn into all swimwear shorts, helping men feel more comfortable when moving around freely).
It's important to note that ES Collection equals the word quality in terms of the raw materials and fabrics its uses, as well as the finishing it gives to its garments. Located in Barcelona, we love to highlight that ES Collection manufactures almost all of its production in Spain, being one of the few labels left which proudly carries an almost extinguished phrase on its tags: MADE IN SPAIN.
OUR TECHNOLOGIES:
Pack-Up: Improves and enhances male aesthetics with a removable foam cup. Available in swimwear and selected underwear..
Molded: Molded garments avoid seams and provide extra comfort. Available in swimwear and underwear.
U-Shape: Inner mesh lining found in all our swim shorts. Provides a unique, comfortable and ergonomic design.
Push-Up:Inner compartment designed for placing the male attributes. Increases volume and provides extra comfort. Available in selected underwear.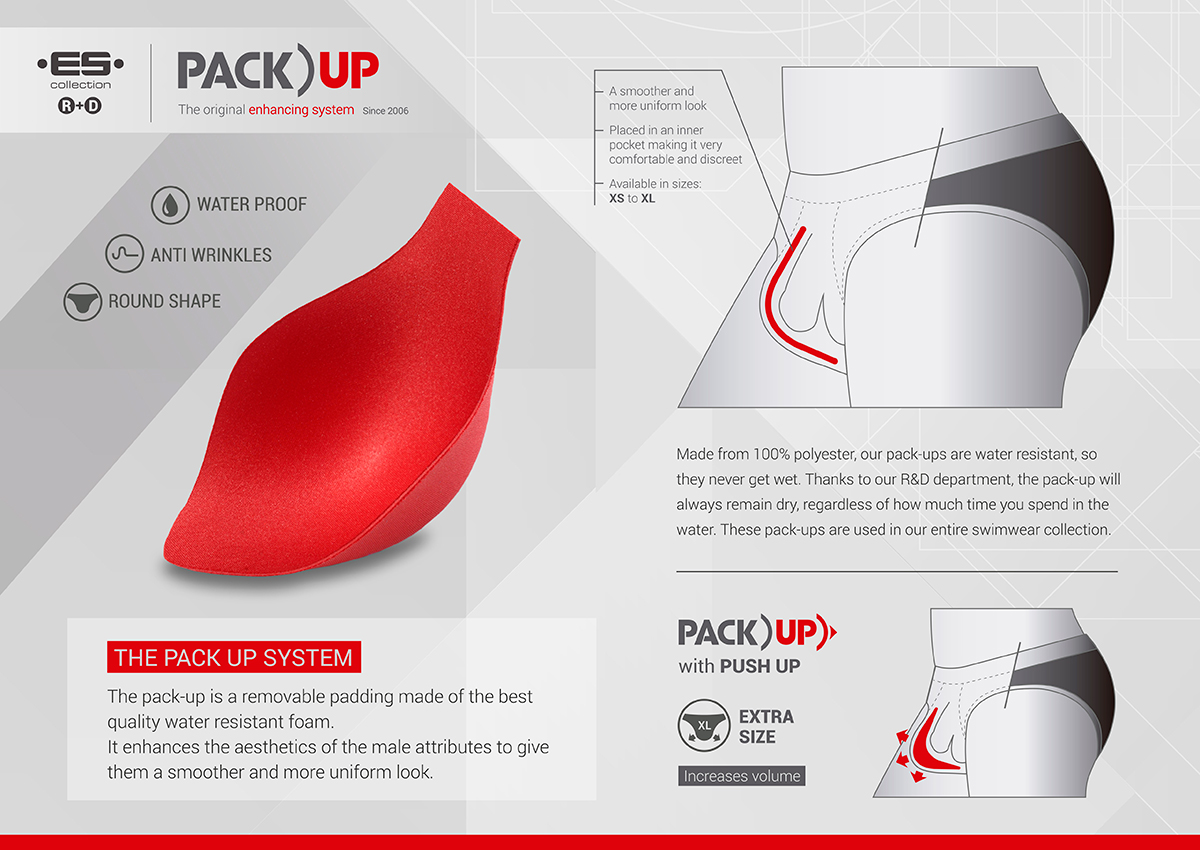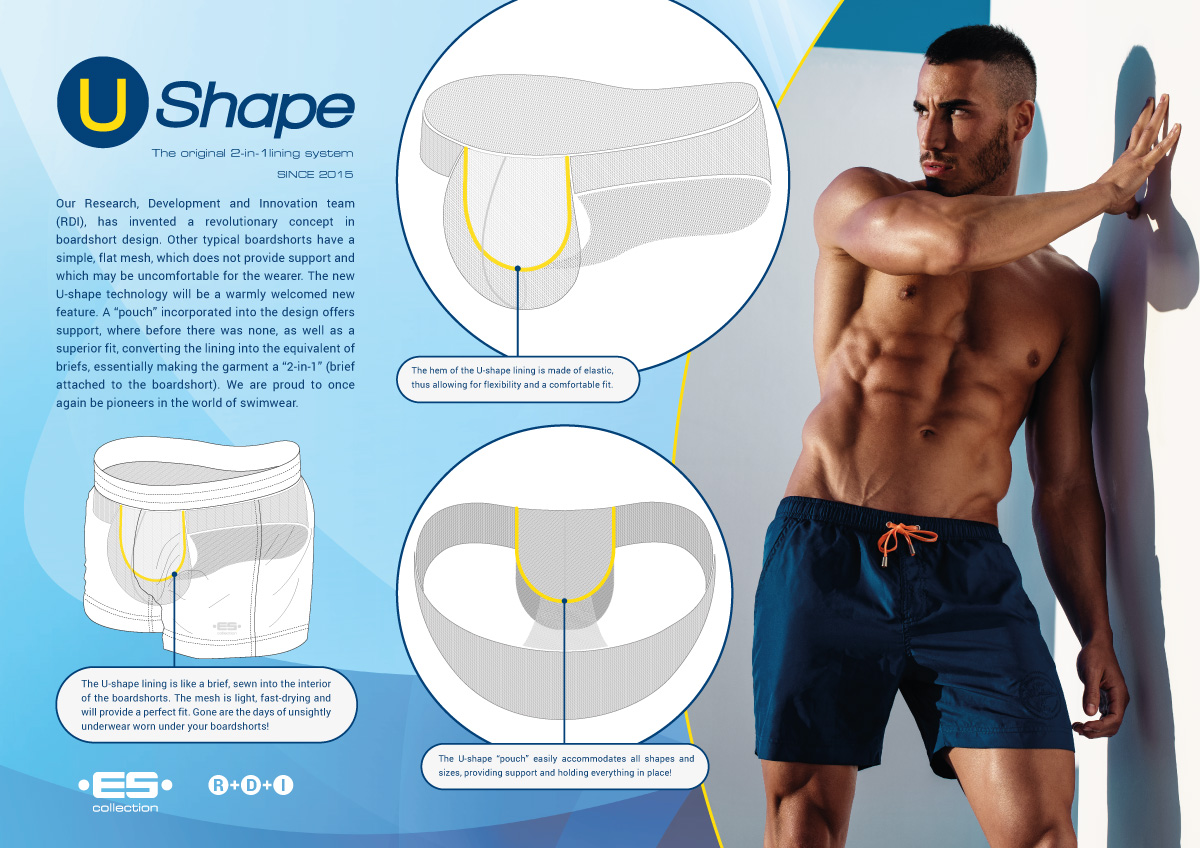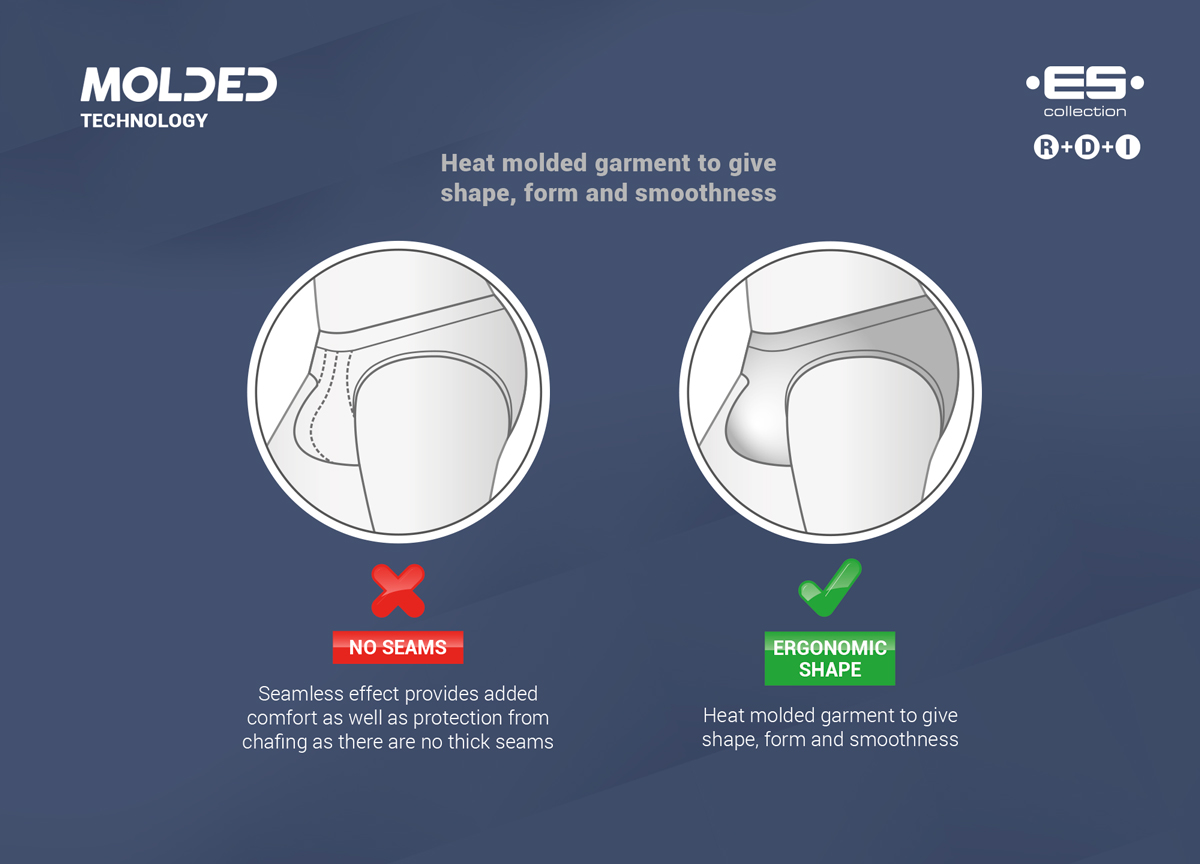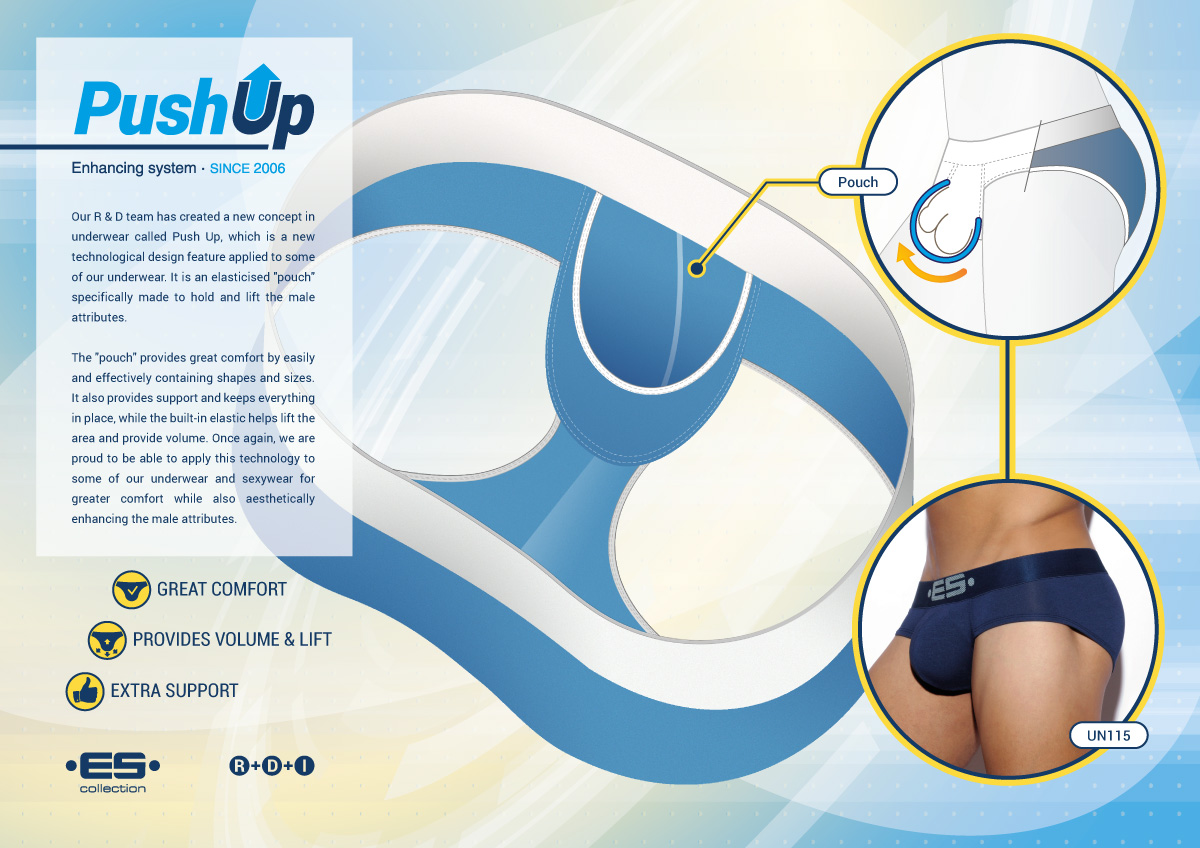 ---